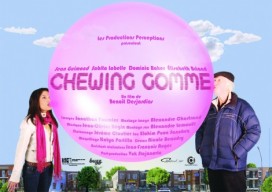 Résumé du court métrage / Summary:
En apparence blasé par une vie routinière qui n'offre pas beaucoup de surprises, Roland (77 ans) est sur le point de renouer avec l'adolescence grâce à une simple gomme balloune.
Bored with the hum-drum of daily life, 77-year-old Roland is about to rekindle his youth thanks to a simple piece of bubble gum.
Hastiado de su vida rutinaria que no le ofrece muchas sorpresas, Rolando (77 años de edad) está a punto de revivir la adolescencia gracias a un chicle.
Durée / Lenght: 5:52 – Année de production: 2010
Et oui, Chewing gomme continu sa tourné de festival et sera présenté au Liban en juin prochain! Chewing-gum is still on tour and will visit Lebanon next June!
Festival à venir / Up coming festival
Sélection officielle / Official selection
Reportage sur la soirée de clôture et la remise des prix / Media coverage of the closing ceremony.
Surprise, j'y suis avec ma chemise verte pour récolter l'un des prix du jury!
Suprise, I won one of the Jury prizes!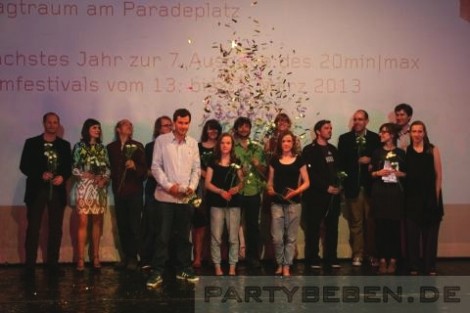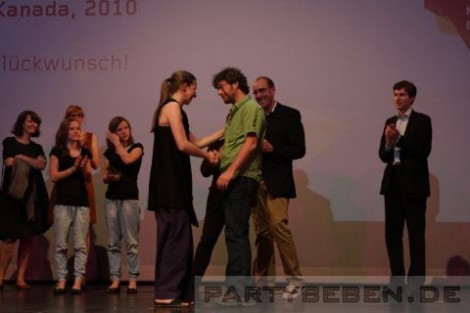 En direct de Ingolstadt – jour 2 du festival
Sélection officielle / Official selection